We are in a beautiful location far away from the hustle and bustle of city life. Pupils are placed in 4 different houses which have been named after Zimbabwean National Parks – Charara, Mana, Sebakwe and Vumba. We are a co-educational boarding school which results in a sense of unity and fellowship among the pupils. Our boarding facilities have a resident House Parent, making it a home away from home. Our meals are catered for by Introwise and our boarders enjoy dietician approved balanced meals.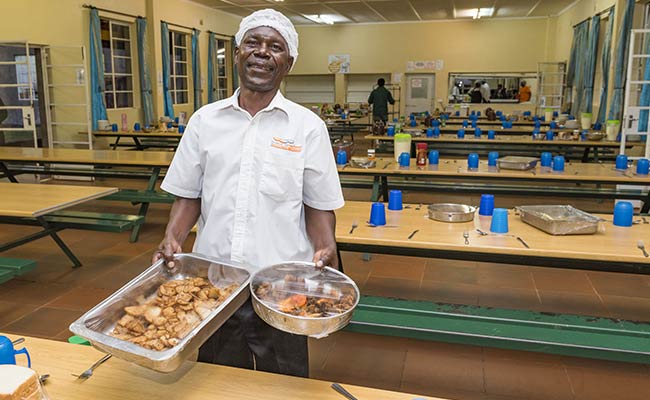 A Day At Lomagundi College
With every sunrise comes a promise, a promise that the day ahead will be filled with exciting and fulfilling activities. Waking up to the breath-taking sight of the familiar blend of orange and red, we excitedly prepare for another day at school.
We make our way down to the dining hall, known by the students as the DH, to enjoy a delicious breakfast. Our caterers Introwise ensure that we have a healthy and filling meal with all the necessary vitamins to start our action-packed day at school. After breakfast, we return to our respective hostels, where we are inspected. This ensures that we are all presentable and our hostels are sparkling clean.
Once we are all ready to face the unknown wonders of the new day, we proceed down to the school hall. At the hall we meet with day scholars and have a brief assembly during which we are informed of any pressing issues or exciting academic, sporting and cultural achievements. We then praise the Lord with beautiful hymns and recite the Lord's prayer. Our hymns of praise roll over the fields and classroom blocks and fill our hearts with joy. The first lessons start straight after assembly and our dedicated and enthusiastic teachers never fail to give us the most interesting and exciting lessons.
A well-deserved break commences at 10:40hrs, where we can relax and have soothing sweet tea and scrumptious sandwiches, and of course, catch up with our friends and have a laugh before classes start again. School breaks off again at 13:10hrs and we hurriedly head to the "DH" for another wonderful meal.
At 14:00hrs we have a variety of activities: school lessons twice a week, a variety of clubs to take part in or alternatively compulsory prep sessions. At 14:45hrs our siren signals the end of the school day, but the beginning of sports. At this point, all pupils rush out onto the field to engage in their various sporting activities.
We have a wide range of sports at Lomagundi, namely: Athletics, Cross – Country, Tennis, Basketball, Volleyball, Water Polo, and Swimming in the summer terms and in the winter terms we have Basketball, Hockey, Soccer and Rugby. We also offer many clubs: Adventure Challenge, Woodwork, Equestrian, Metalwork, Marimba, Drama and many more. Many of the students who excel in their various clubs and sports, to display their talents to the outer world.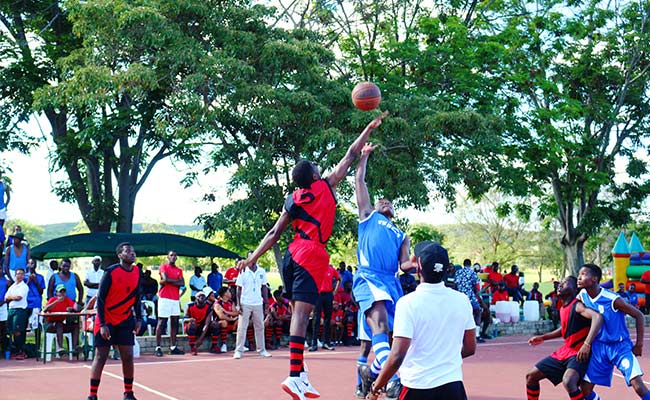 At 17:00hrs the day-scholars leave to go home with their parents or with the school bus, while the boarders shower for supper. Once back in hostels there is roll call and a prep session which gives us time to finish off our homework. After prep, pupils can choose to continue with their studies or hurry up to their dorms where they can socialize with their friends. After an exciting day at school, most of us choose the latter. Bed-time differs from dorm to dorm, Dorm 1 being 21:00hrs and 22:30hrs for Dorm 4. Having made the most of an eventful day we fall soundly asleep in our comfortable beds.